Add Group Chat to OBS
Rooms allow for simplified group-chat and the advanced management of multiple streams at once.
Room Name:

Remote Screenshare into OBS
note: Do not forget to click "Share audio" in Chrome.
(Firefox does not support audio sharing.)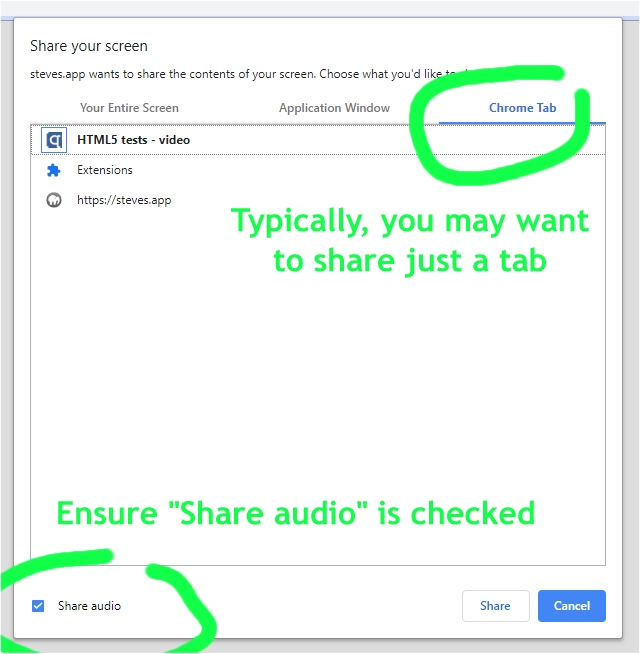 Audio Sources:

Create Reusable Invite
Here you can pre-generate a reusable Browser Source link and a related guest invite link.
Advanced Options:
Add the guest to a room:
What is OBS.Ninja


100% free; no downloads; no personal data collection; no sign-in
Bring video from your smartphone, computer, or friends directly into your OBS video stream
We use cutting edge Peer-to-Peer forwarding technology that offers privacy and ultra-low latency


Youtube video Demoing it here

Known issues:

MacOS users need to use OBS v23 or resort to Window Capturing a browser with OBS v25
Some users will have "pixelation" problems with videos. Adding &codec=vp9 to the OBS links will often correct it.

Site last updated: May 21th, 2020. The previous version can be found at https://obs.ninja/v4/ if you are having new issues.


Check out the sub-reddit for help and advanced info. I'm also on Discord and you can email me at [email protected]